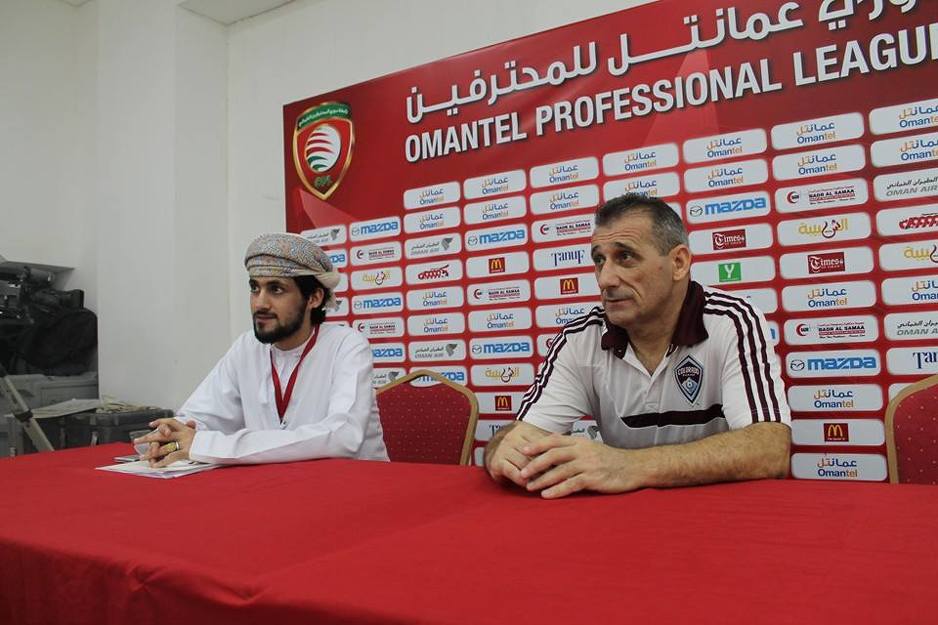 I managed to catch up with former Ankaragucu player Zijad Svrakic who kindly agreed to do a small interview for the Round Ball in Ankara. Zijad spent just over a year at the club back in 1990/91 and is fondly remembered by the Ankaragucu fans, especially his goal against Besiktas in a 1-0 win making us the only team to beat Besiktas that season.
Zijad was born in Sarajevo, Bosnia although at that time it was known as Yugoslavia. He is one of very few people who are lucky enough to play for the club they support as a child, "Growing up I was a FK Sarajevo supporter, I was lucky enough to be accepted into their youth academy at ten year old, I eventually went onto win the Yugoslav league with the team I supported as a boy".
After his impressive performances in Yugoslavia where he was known for his speed and dribbling, Zijad moved to Turkey. He moved to Adana Demirspor where he established himself as a fans favourite before winning a big move to Galatasaray.
Next up was a move to the Capital with Ankaragucu where he would spend one season, making a big impression with the fans. After all this time away he could be forgiven for not keeping up to date with the latest going ons at the club, but like most players who leave Ankaragucu, they are forever in their heart, " I still readily follow Ankaragucu, I cannot believe the clubs results have fallen so low. A club such as Ankaragucu should be in the Super Lig. I truly hope this will happen in the coming years".
Asked if he enjoyed his spell at Ankaragucu, Zijad went onto say, "My time at Ankaragucu was a wonderful period in both my career and my private life. My former team mates, coaching staff and club officials made me feel at home from the very beginning and I really enjoyed the city of Ankara. I feel I played very well for the club, we had a very good team back then.
Like most players who play for thr club Zijad had a special memories of the fans, " I remember the Ankaragucu fans being very explosive in a positive way and being extremely loyal. I loved playing in front of them, they were our 12th player. I still feel the chills whenever I think of the atmosphere they made at our games. I would like to use this opportunity to extend my warmest greetings to the Ankaragucu fans".
Ankaragucu finished 7th that season and lost in the Cup final, while winning the Baskaban cup all which Zijad played a vital part in, " My most memorable moment at the club was reaching the cup final, sadly I didn't play that final due to the two yellow cards. The other moment would be winning the Baskaban cup 3-1 over Trabzonspor where I also scored 2 goals as far as I can remember".
Through his career playing club football and international football, Zijad played with and against some excellent players. Two in particular though stood out, " I played against many great players, but would say the best player would be Dejan Savicevic. On the other hand I was lucky enough to play with extremely talented team mates through out my career, but if I had to chose the best player I've played with I would say Safet Susic ( who funnily enough was another Bosnian who went onto manage Ankaragucu).
Since hanging up the boots, Zijad has took up management and is still involved in the game today " I have been a coach for 22 years, after Turkey I moved my family to Malta where I began my coaching career. Furthermore I spent 4 years as director of FK Sarajevo football academy, 4 years as a coach in Kuwait and 2 years in Oman.
In his spare time he likes to watch football on the TV and is a big fan of Lionel Messi, " Ronaldo is an unbelievable player, but Messi is the greatest of all time, so my vote goes for Messi" when asked who the best player in the world is.
The Round Ball in Ankara would like to thank Zijad for taking the time to do this interview and wish him all the best in his future.