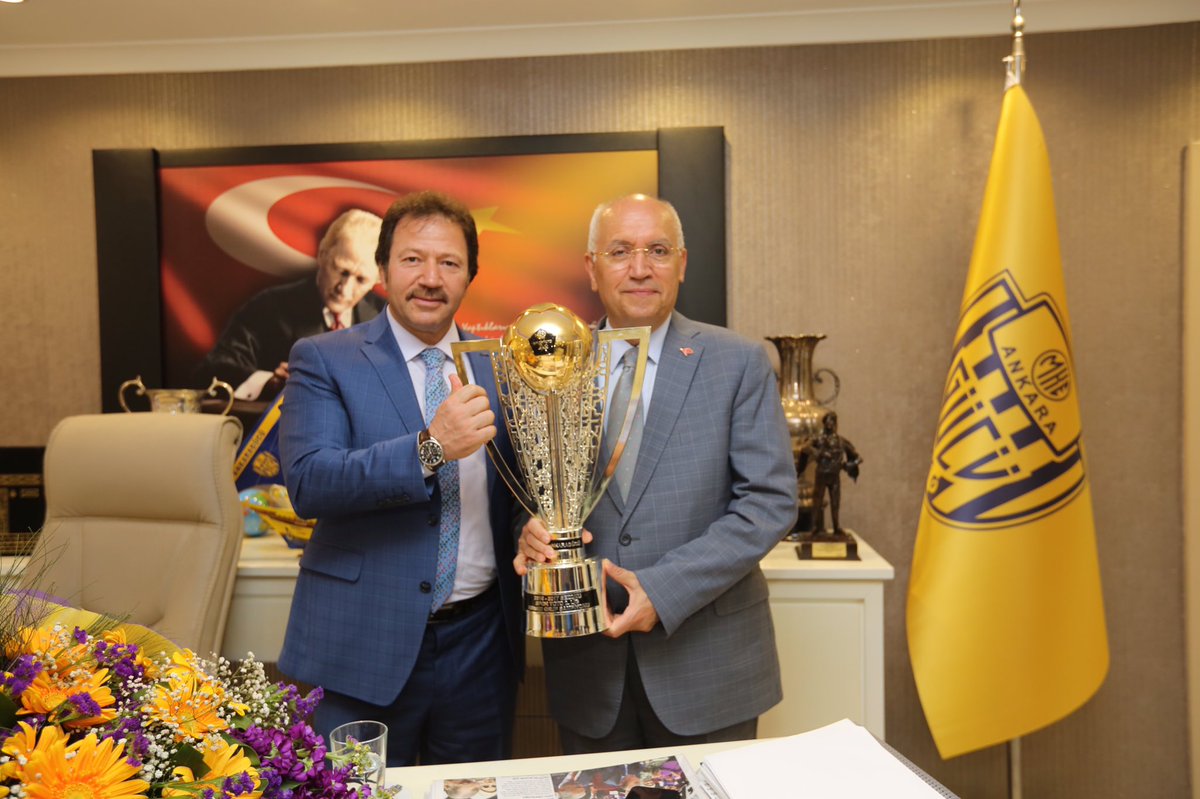 It's only a week since Ankaragucu became Lig 2 champions and turned Ankara into a red mist of flares and smoke as the fans celebrated long into the night. There is no rest though for the Ankaragucu management team though as they look ahead to next season in the PTT Lig.
President Mehmet Yiginer this week met with Melih Gokcek to discuss the future of Ankaragucu and what the Muncipality can do to help the club. Gokcek has stated that after discussions with Yiginer he has pledged support to the club financially which will include a sponsorship on the teams jersey.
Yiginer has also advised Gokcek that he wishes to stay on as Ankaragucu president and the club will need 20 Million in order to progress next season. This figure includes owed money to former players, salaries for current players and money for new players.
In other news, it looks like Ankaragucu will have to find an alternative stadium in which to play in this coming season. The 19 Mayis Stadium is set to be demolished with work beginning on a new stadium in Ankara. Early reports suggest Ostim as the venue but their are issues due to capacity and having no Passolig system in place.