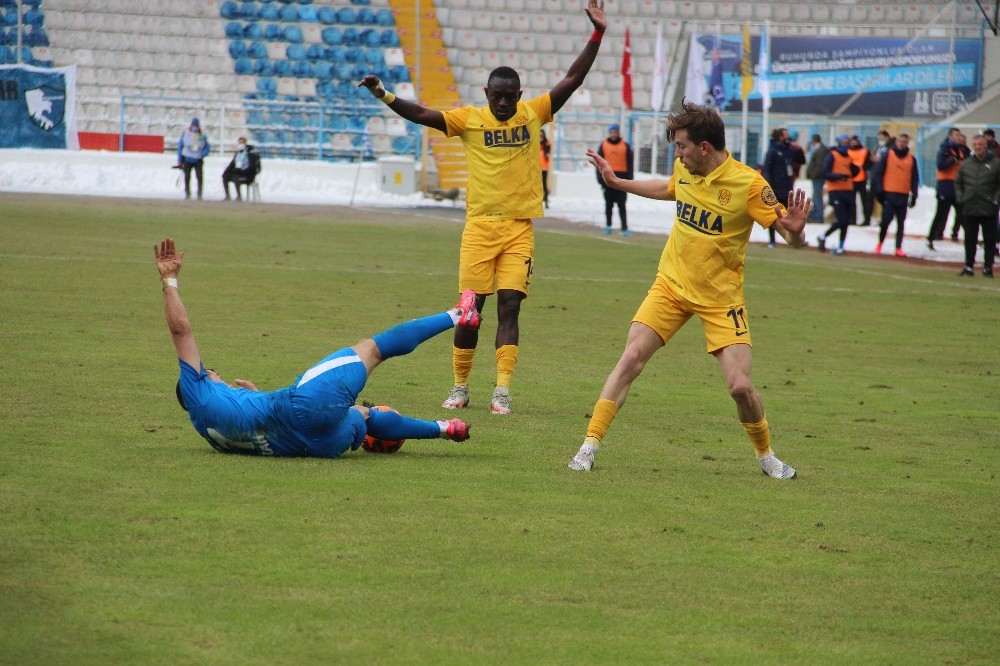 Ankaragücü moved a step closer to relegation back to Lig 1 today after another disastrous performance and 1-0 defeat against relegation rivals Erzurumspor. It wasn't just the result that was disappointing, but the manor of the performance of the players and Manager Mustafa Dalci.
Team - Korcan, Ali Kaan, Erdi, Sarlija, Pinto, Assane, Ibrahim, Atakan, Saba, Paintsil, Badji
Subs - Freidrich, Alperen, Pazdan, Voca, Endri, Sahverdi, Berke, Alper, Embiya, Borven
As soon as the starting line up was announced I knew today was going to be a tough watch. Mustafa Dalci who watched his side go from 2-0 up midweek against Alanyaspor and failed to bring on an extra man in midfield, decided to go with the 3 defensive midfielders against a poor Erzurumspor side. Again Assane got an opportunity despite failing to impress in any of his outings this season.
Then there was Ali Kaan starting again at right back after the Management failed to sign a right back, incredible after the sheer volume of players the club have signed. The club also failed to sign a Number 10 after Roman Bezos turned down the club midweek and the club failed to pay the extra 150,000 Euros for Zahid. There were 3 other players who I won't name that the club have failed to sign too. They now have until tomorrow to make further signings before the transfer deadline.
The first half was a bore fest with neither team threatening in the early stages. Assane and Ibrahim both had half chances but Sumski easily saved both.
Just before half-time Korcan made one of the saves of the season with an outstanding save from a Ricardo Gomes point blank header. A few minutes later Schwelchen went close but his volley went inches wide.
Half Time 0-0
Into second half and another brilliant save from Korcan this time from Osman and it was all Erzurumspor at this stage.
Then came the opening goal, and it was all thanks to Zvonimir Sarlija who again put his play acting before his actual job of defending. A long ball was won by Erzurum after Sarlija dived, El Kabir played in Novikovas who set up Ahmet and he put the ball past Korcan to make it 1-0. Ive said a few times this season that Sarlija and Atikan role about and act like they have been shot and we have now paid the price.
Erzurum were soon down to 10 men when Boumal was sent off for a second booking. Incredibly Dalci still stuck with 1 man Badji up front and again the team created nothing.
It was infact Erzurum who went closest to scoring again when El Kabir was through on goal but brought down by Endri who was sent off for being last man.
Joseph Paintsil was also sent off in injury time for talking back to the referee, just another example of his bad discipline which you can add the likes of Alper, Bolingi and Ibrahim too.
So 3 points for Erzurum and wins for Kayserispor and Denizlispor leave Ankaragücü 4 points from safety. Now they have to do without Endri and Paintsil for next week against Sivasspor. A huge 24 hours for the club on the transfer front. If they don't add 3 quality players it's goodbye Super Lig.