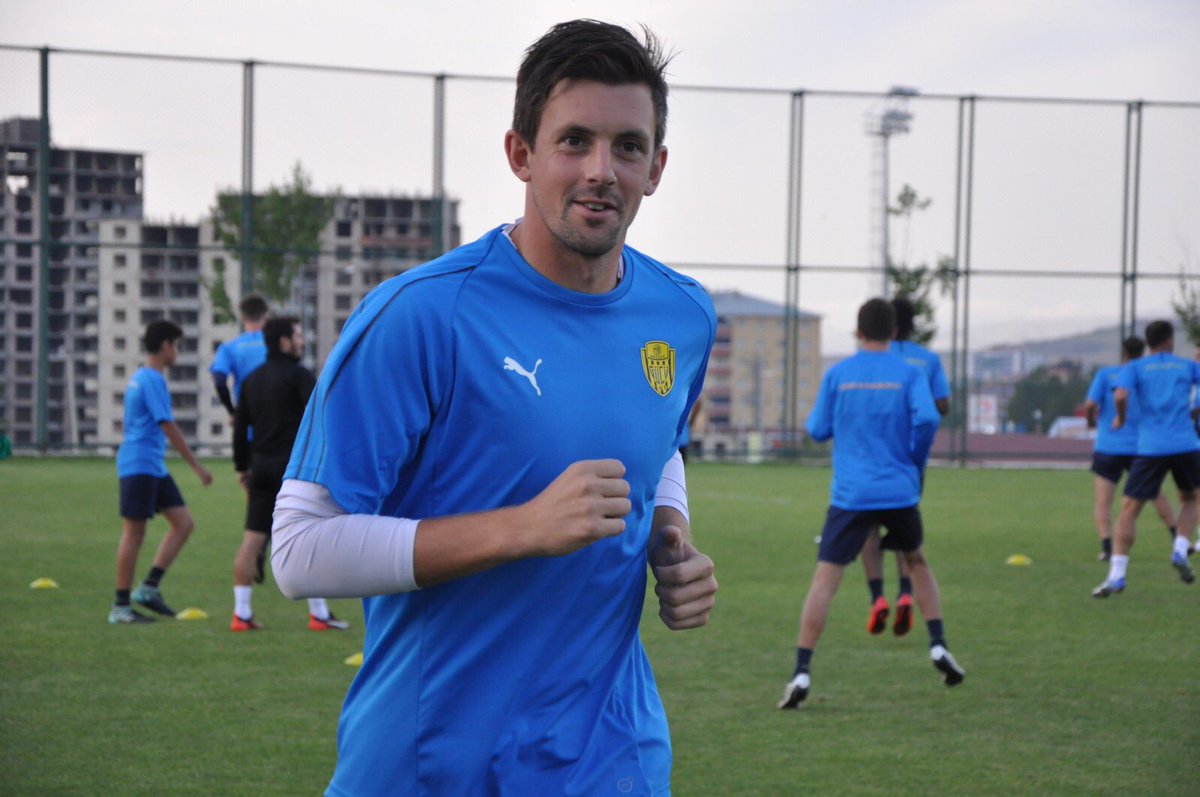 When Genclerbirligi were relegated last season from the Turkish Super Lig, one man who could be forgiven for holding his head high is Swedish Goalkeeper Johannes Hopf. The 31 year old signed for Genclerbirligi back in 2015 from Hammarby spending 3 years with the Ankara outfit where he became a fans favourite due to his impressive form. Oz Kanka reported on many occasions where Hopf either saved the team from defeat or played his part in the team winning 3 points.
After relegation to Lig 1 last season, Ankaragücü moved swiftly to keep Hopf in the capital and offer him the opportunity of redemption and another shot in the Turkish Super Lig. Ankaragücü and Genclerbirligi training grounds are in the same location next door to each other which also gives Hopf and his family stability and no pun intended, but the chance to play in front of a big support.
For a Goalkeeper, playing with Ankaragücü this season in the Super Lig can either lift your career to the next stage, or leave them behind looking at a rebuild of reputation at their next club. Ankaragücü are fighting relegation and Hopf will be busy most afternoons as the team comes up against the top sides in Turkey.
Eight games into the season and Hopf has already become a key player for the club with some outstanding performances. Korcan Celikay for 2 years was a arguably Ankaragücü's best player and led the club to 2 successive promotions. It came as a bit of a surprise when Ankaragücü signed Hopf, especially as Altay Bayindir the Turkey U21 International was also fighting for the Number 1 jersey.
The Ankaragücü management have been proven right with the signing of Hopf as the Swede leads the Turkish Lig with 4.4 saves per game. For a team fighting relegation those stats are vital and could be the difference between staying in the Super Lig, and the unthinkable relegation back to Lig 1.
At the age of 31, Hopf still has his best years ahead of him and the next step will be looking at a call up for the Swedish National team. If he continues his current form and helps the club stay in the Super Lig he will certainly be in contention and it will be well deserved.
Having watched him live in action last week in Bursa, the one area he needs to work on is coming for cross balls. He's a fantastic shot stopper but if he can work on that side of his game it will help him reach his goal of playing for his country.